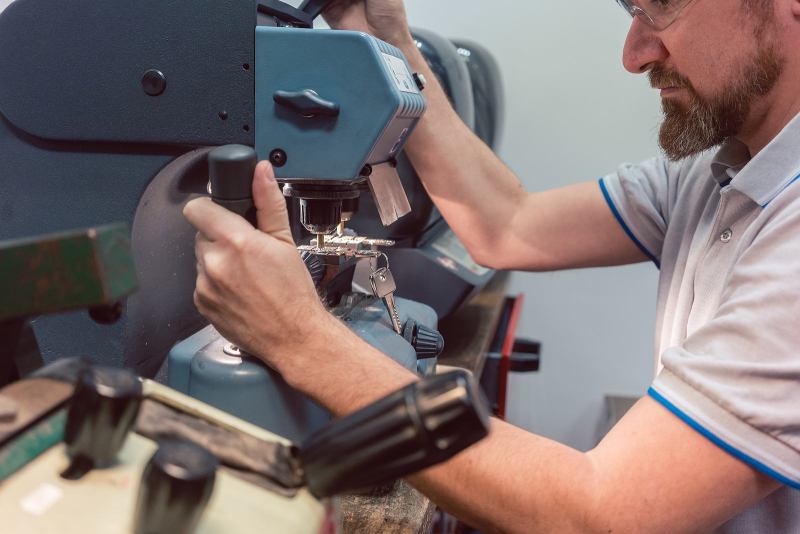 31 Dec
5 Reasons to Rekeying a Lock
Safety is our top priority. However, our safety can be a little open, especially when we have lost our keys or moved into a new property. Whether for safety or comfort, changing your locks can be an excellent service. That's why rekeying can be done for a lot of purposes. However, we realized that not many people are aware of this. That's why throughout this article, we will go through its benefits, when it is time to take action, and how Smart Pro Locksmith can help.
Benefits of Rekeying
There are so many benefits of rekeying that can't be covered in just one section of this article, but here are some advantages of it compared to other lock services:
Time-efficient: Compared to lock services like replacement in an emergency, rekeying takes a shorter time. With the right equipment, a professional locksmith can finish rekeying a door in 10-15 minutes, whereas replacement can take around an hour.
Money Saving: When you want to replace or renew your lock due to safety concerns, your whole lock is changed. This, along with the key pins inside, brings a lot of money worries with it. However, with a rekeying service, a locksmith only changes the pins inside the lock, making the service way cheaper.
Increased Security: With the fast lock service comes faster security. Whether you are in an emergency or want to improve your new house's safety instantly, rekeying is the right service for you. Call Smart Pro Locksmith to learn more.
When is it Time to Rekey?
There are a few reasons to rekey your locks instantly. Despite their different reasons, they are all similar and related to safety. Let's take a look at them.
If a member of your family or your roommate loses his keys, then your safety is in the hands of the person that found the keys. To avoid this, rekeying is the fastest and most reliable solution.
If you have moved into a new home, your locks must be rekeyed. This is because, from construction to selling, a house's key is passed around through tens of people.
It is always a good thing to rekey if you have been recently divorced or broken up. You never know what will happen and whether that person has a copy of your keys.
If someone you don't completely trust has a spare key, but they have yet to return it. Ask them. If, after asking them to return it, they still don't, it may be time to change your lock's pins.
Some thieves are so good at their jobs that many homeowners don't realize whether something was stolen. If you, as the homeowner, have realized a few items were missing from your house and can't find them, then it is good to take precautions.
Smart Pro Locksmith
Whether for your safety or your privacy, rekeying is a must. We have covered some great points about them, which should give you an idea of whether you need them or not. Thankfully at Smart Pro Locksmith, with our modern equipment, skilled locksmiths, and dedication, your door safety is not a concern anymore. Call us today to learn more about us or our services.