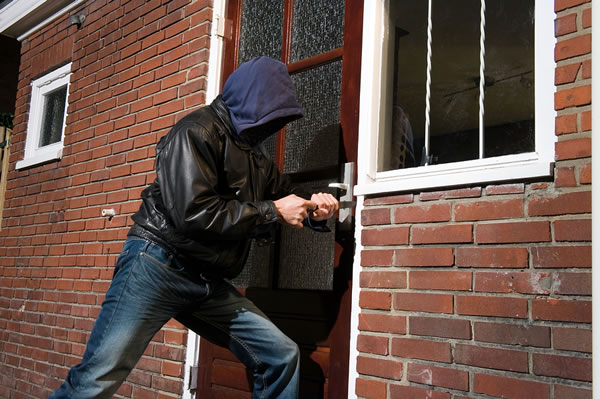 01 Jan
5 Reasons Why You Should Invest In A Steel Door
In your house, your door is the main shield that protects you from harsh weather, intruders, and pretty much any other hazard. Therefore, ensuring that your "shield" is actually protective is very important for you and your family. When your door completes its lifespan or when you think you need a new door, you will start looking out for options. Well, we are here to tell you that choosing a steel door would be very beneficial for you in the long term. Although the price may seem a bit higher than other doors initially, you will see that it is a very wise investment eventually. So, today, we will discuss some features and benefits of steel doors.
Security
Normally, wood is the classic choice when it comes to front doors. However, they can wear off easily and will not be as safe as time passes. The security of an outside door is probably the most important feature when it comes to choosing a new door. Steel doors are known for their durable, resistant nature. Sitting down with your friends and family in your house and knowing that you are safe is one of the most precious feelings in the world. It will protect you from conditions like bad weather, intruders, and even fire. When intruders see a house with steel doors, they are most likely to give up their plan because it won't be easy to break into a house with a steel door.
Different Design Options
Unlike the classic image of a steel door you may imagine, metal doors come in various shapes and sizes. So, you can choose the one that matches the best to your tastes and the aesthetic of your house. In addition, you may add as many locks as you want to.
Lifespan
This is one of the main differences between a wooden door and a steel door. Because of its strong material, the lifespan of a steel door is very long. So, even though you are paying a bit more money in the beginning, you won't be changing your door for a very long time so it's a smart investment that saves you money in the long term.
Increase The Value of Your Property
Did you know that steel doors can increase the value of your home? Since home inspectors and potential buyers know the advantages of a steel door, it is desired. This automatically increases the value of your property in case you want to sell it.
Save Energy
Steels doors are incredibly energy efficient and that's one of the reasons it is so popular among new houses. You will be able to save energy and money all year round with steel doors.
A Wise Security Upgrade
At Smart Pro Locksmith, we know how important your security is for both your home and your businesses. In addition, our experts have the necessary information to answer your questions on your needs for security installations. That's why when you call us, we can guide you on these different components and help you make an informed decision. In addition, our dependable locksmiths offer different types of automotive, residential, and commercial services. Call us today to learn more about our services!