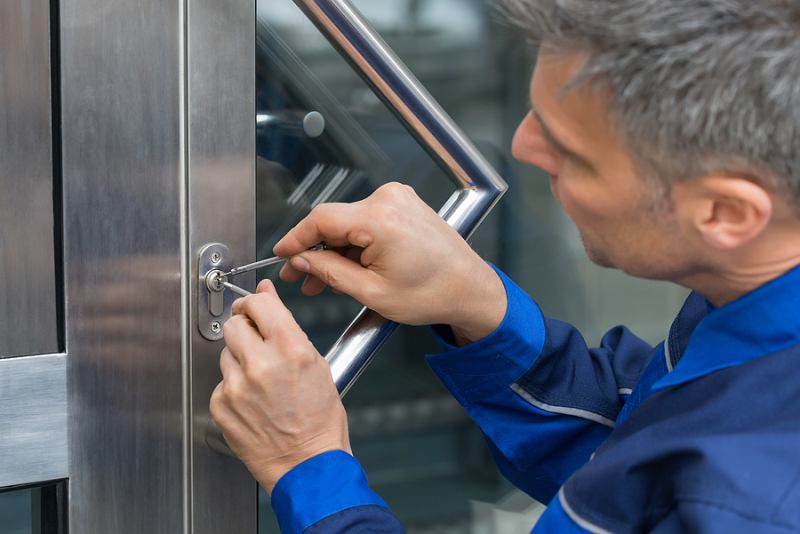 01 Jan
A Professional Guide To Commercial Door Lock Replacement
There are a few things you need to consider when you want a commercial door lock replacement, and we see that many people don't know much about the process and the steps necessary to have a security lock replacement. That is why throughout this article, we will be going over the rekeying processes, its security, the life span of these locks, and how Smart Pro Locksmith is here for you. So, let's learn it together.
The Less Expensive and Trustworthy Lock Replacement, Rekeying
As the title states, rekeying is a less expensive and trustworthy lock replacement service. The only difference between a lock replacement and rekeying is that rekeying changes the pin inside the locks, which results in the old key being unable to open the new one. On the other hand, lock replacement is the process of putting a whole different lock on your door. Many people choose to rekey due to its convenience. If you or someone with your key has lost the keys or want to add additional safety to your house because of an event, then this service is for you.
Our Number One Priority, Security of Our Locks
The reason for the whole lock system is due to your security. We want to stop the easy access of any potential intruder. Although lock-picking is always possible, our goal with lock replacement is to minimize it and add more protection as possible. Don't worry, though, lock-picking isn't as common, and due to modern technology, there are lock types with anti-pick protections. With many different lock types, your security is always possible to protect. If you want to learn more about lock replacements and their security, call Smart Pro Locksmith today.
An Important Factor To Consider When Replacing Your Locks, the Life Span
Commercial locks are designed to have more use compared to residential locks. That's why they use more quality and strong material to go longer. When you want to replace your commercial lock, keep in mind that so many companies offer cheap locks. Don't let the price fool you because cheap locks often come with more problems, and the repair costs will add up and cover the cost of more quality locks. If you want to learn more about the different types of locks that can be used for commercial buildings, call us today.
Having a Safe Place with Smart Pro Locksmith
There are many things to consider when you want a door lock replacement. However, this often ends up with you spending your valuable energy and time worrying about the best service that fits your needs and offers a good deal. But you don't need to worry anymore because we are here for you. At Smart Pro Locksmith, with highly affordable services, work discipline, and locksmith in Davie, you no longer need to worry about your lock replacement. Call us today to learn more about us and our services or more information about commercial door lock replacement or repair.