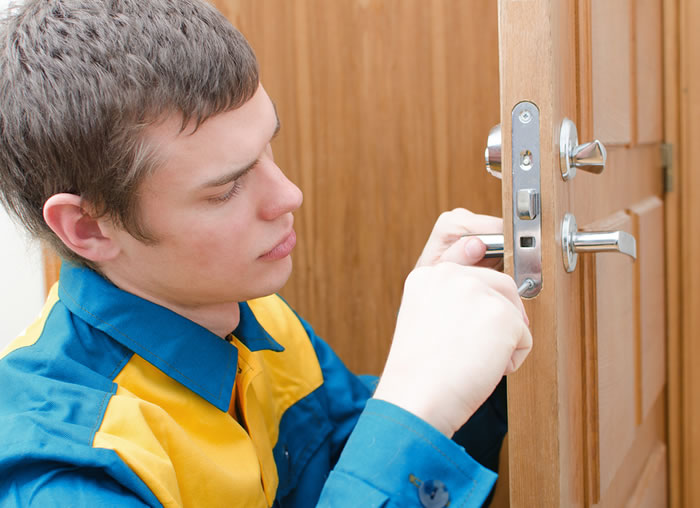 31 Dec
How Can You Make Your Locks Last Longer?
Your home or place of work has many door locks that are used daily, meaning they need to be maintained, or you risk permanent damage. Failure to schedule regular door lock maintenance can lead to inefficiency and high damage susceptibility, which only leaves a dent in your finances. Smart Pro Locksmith is your go-to locksmith service provider for exceptional and cost-effective lock replacement, repair, and maintenance.
Although door locks won't last forever, it is essential to prolong their lifespan and efficiency through routine maintenance. The last thing you want is to have a damaged door lock hinder you from going about your day, and we can help you lower the risk of incurring such mishaps. Here are some ways you can make locks in your workplace or home last longer.
Make Sure the Door is Hung Properly
Your door must be hung properly since it can affect the lock's function. If you don't have the expertise to assess how your doors are hung, a professional locksmith can assess the doors in your building for signs of sagging. A poorly hung door can overwhelm your lock by adding unnecessary pressure, leading to damage. If there's a door that is not hung properly, the locksmith will check the condition of your lock to determine the severity of the damage. Using the necessary tools and equipment, we can ensure that there aren't any uneven gaps and the door is uniform on all sides.
Lubricate Your Locks Regularly
Regularly lubricating your doors might not sound like a pressing issue, and most people neglect to do it until they are faced with a lock emergency. Since your door locks are used constantly, the internal components feel the impact over time, leading to low efficiency and function. We recommend regularly applying a dry lubricant to help maintain door locks functioning seamlessly. Lubrication should be done with a key, as you put it in and out of the lock several times. A dry lock is more susceptible to damage, leading to costly repairs and lock replacement.
Clean Your Locks
Cleaning door locks might not be a common practice for maintaining your locks, but it goes a long in ensuring they are in tiptop condition. Although most people believe that petroleum-based cleaners are ideal for door lock cleaning, they still threaten the lock. We recommend using a mild detergent and a damp rag for the lock's exterior since most chemicals are abrasive and can harm various components in the lock. Before cleaning locks in your home, you must consult a professional locksmith for advice.
It is vital to have your door locks regularly maintained to detect and repair any potentially failing components before it leads to further damage. These are some of the measures you can take to increase the durability and efficiency of your locks, alleviating unnecessary repairs and replacements. Contact us today at Smart Pro Locksmith, and schedule an appointment with a professional locksmith.