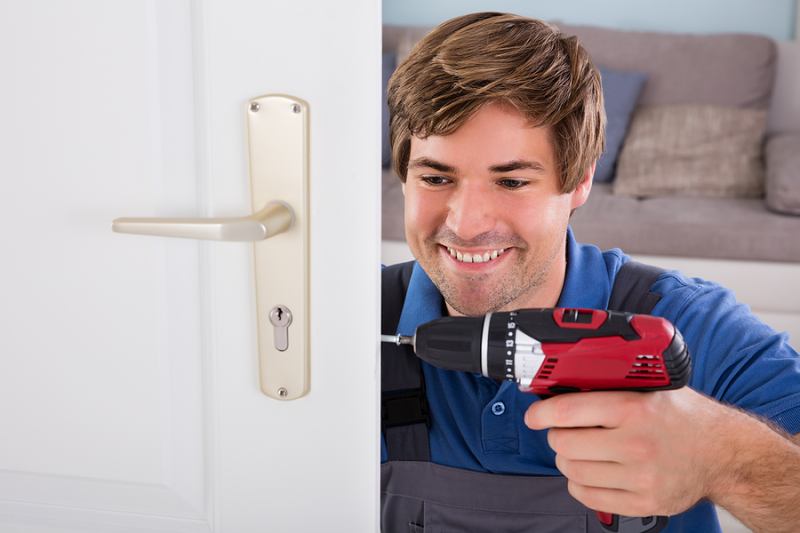 01 Jan
How to Find the Right Home Locksmith
Locks are crucial for our safety. That's why having the right home locksmith is crucial. Despite its critical role, we recently realized that not many people know much about the ways to find the right home locksmith. That's why throughout this article, we will go through the ways to choose your locksmith by their given services, costs, experience, credentials, and how Smart Pro Locksmith can help. So, let's get started.
Locksmith Based On The Service You Need
Although this article will mainly go over home locksmiths, we will have to first get people in the right direction. Many call the locksmith closest to their house, expecting them to do any lock-related tasks. However, most companies don't work like that. Each company offers a specific lock service, and anything other than that, you would have to call to know whether they provide the service you need.
Using Home Insurance for a Locksmith
If you want to use your home insurance which covers the service cost, you would have to make sure that works with the company, as many don't allow this. In that case, try asking whether you can get a discount or any other advantage from having insurance.
Considering the Costs
The second thing you can do to find the right locksmith is to ask for an estimate. Call a couple of the locksmith companies near your area and ask them about their costs and how their services are worth it. After asking a couple of companies, you will quickly identify the company that can provide the most value for the lowest price.
Experience
Experience is the key to some of the greatest works in this industry. That's why looking for an experienced service is crucial. They allow your house to be more secure and know what has worked for others and what didn't. We recommend you ask about the years of experience a service had while also asking them the price and value they provide. Considering all of these factors, you should be able to identify which company will be right for you. However, all these require you to spend your time and energy. But don't worry, as Smart Pro Locksmith is here for you.
The Right Locksmith For You, Smart Pro Locksmith
At Smart Pro Locksmith, we are well aware that there are so many things that are required of you to consider just to have a safe and secure house. However, we are here to save you valuable energy and time. With our professional locksmiths, modern equipment, dedication, and affordable price plans, you would need to look no more for the right home locksmith. We have dedicated ourselves to providing a safer environment for you, and we will do our best to achieve this. Call us today to learn more about us and our services. Why are you still reading this? Call us now.