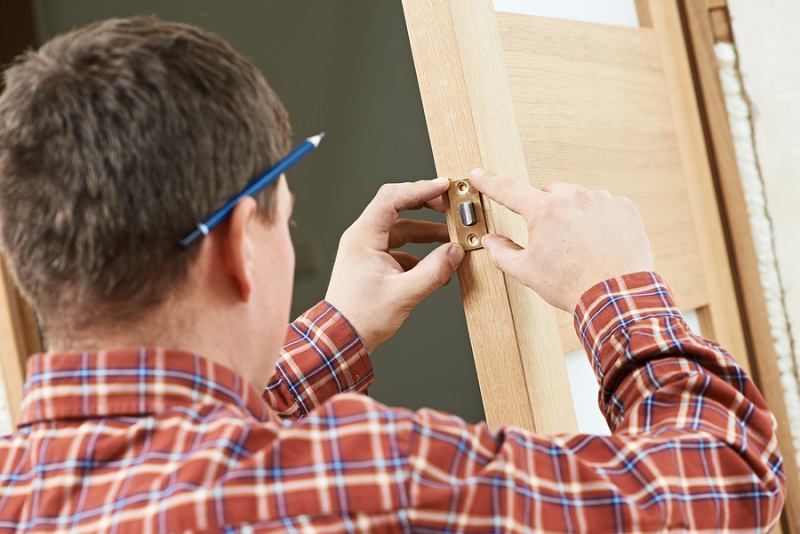 01 Jan
Locksmith Tips and Tricks
Sometimes we wonder why opening our doors is as easy as ordering a pizza when we call the locksmith! You know the dilemma of losing your keys or getting locked out of your home? Perhaps you have tried to forcefully open the door but all your efforts yielded no results. But when you call a locksmith, he arrives and within a short period, the door is open!
The licensed locksmiths are not magicians – they are trained and equipped with advanced skills in dealing with different types of locks, keys, and access control systems. In addition, they also apply some tips and tricks to bypass some locks presumed to have high-security features.
Don't worry, we will bring you up to speed with some of the tricks some locksmiths apply to get the job done fast. Just keep reading to learn more.
Picking a Lock
You don't have to be the next Silicon Valley's innovative genius to pick a lock. After all, most locksmiths aren't whiz kids in mathematics or physics back in school.
So the tricks about picking locks are:
Understand the Mechanism or How the Lock Works
Before you could manipulate or open a lock, you need to understand the type of lock and how they work. We will not go in-depth on this because of space. Basically, the popular locks are:
Padlocks
Lever Handle Locks
Deadbolts
Knob Locks
Cam Locks
Rim/Mortise Locks and more.
So check out the type of lock on your doors, and research to understand how they work.
Get the Right Tools
Who told you that locksmiths are the only ones authorized to own lock-picking tools? It is just a misconception! Go to the nearest equipment store in the neighborhood and buy these lock-picking items:
Jigglers
Extractor tools
Short and long hooks
Lock pick guns
Lock-pick tension tools
Lock pick sets
Practice Lock Picking!
Yes, practice makes perfect and that goes for every profession in the world. Start with the locks of your inner room, be patient, and you will get success after many trials.
Disclaimer:
The essence of this content is to help you unlock a stubborn door without having to carry the keys. It is illegal to pick or manipulate other people's locks. Do not practice lock picking to get unauthorized access into someone's home.
WD-40 may be the Solution
If you are having issues with your lock – it's getting sticky or can't be opened easily. Try out WD-40 before calling a locksmith. Lubrication could be the solution to the problem and not door lock replacement!
DIY Rekeying
You will understand the cost of door lock replacement when you have a massive building. Most times, lock change comes to mind when we lose our keys. But that is an expensive and time-consuming option. You can rekey your lock just like the locksmith!
All you need is to get the right internal components from the nearest handyman store. Use basic home tools to change the internal pins of your lock. Then, anyone with the old keys cannot have access to your home or office.
Such skills are profitable when you lose your keys or park in a new home. However, if you cannot invest the time to learn some skills, always depend on the expertise of Smart Pro Locksmith. Our locksmiths are trained to spot lock and key defects like an eagle spotting his prey! We are always ready to help when you need locksmith services.