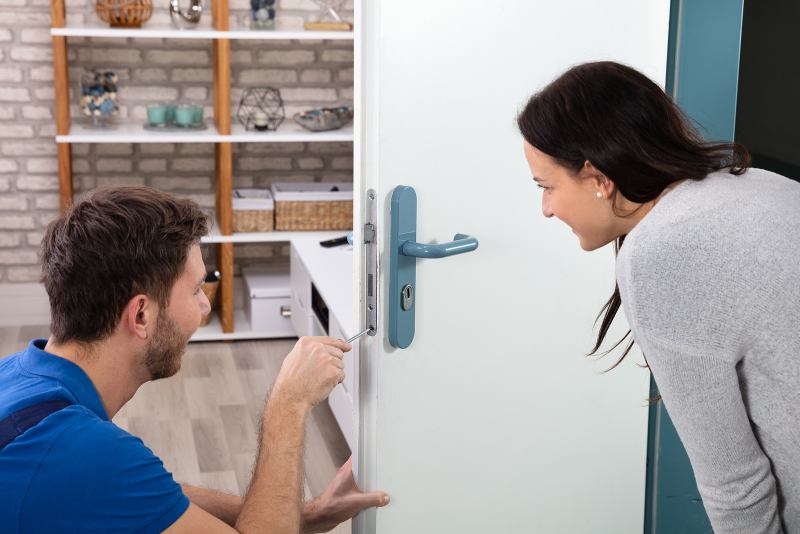 31 Dec
Rekeying: How Does It Work for Homes and Offices?
To keep their places secured, many new homeowners usually change their house's locks when they move in. Although this is a good option, it is usually more expensive and requires a greater workforce for the locksmith. Thankfully, at Smart Pro Locksmith, we are here to introduce rekeying to you. Throughout this article, we will go over what rekeying is, how it is a better option than lock replacement, when you should rekey your lock, and how Smart Pro Locksmith is here to help. So, let's get started.
What is Rekeying?
Many confuse rekeying a lock with changing an old one for a different one. Rekeying a lock means that a locksmith changes the mechanism inside the lock so that the old key can't open the rekeyed version of the lock. Locksmiths do this through a series of key pins, and this helps secure your house for cheaper. This concept doesn't just apply when someone just moves into a new house. Many people who lose one of their keys also use this method, preventing any theft attempt in your area.
How is Rekeying a Better Option Compared to Replacing?
Every scenario has a different case. In the concept of rekeying or replacing a lock, you need to consider a couple of things before making the best decision for yourself. Firstly, if you have lost your keys and don't have a spare one, you are required to get a new lock that fits new keys unless you have a photo or copy of your old ones. In these cases, getting a rekeying will not have any impact as its only aim is toward the lock, not the keys. However, in some instances, changing a lock can be expensive and not necessary. If you have lost one key and have a spare one or you believe that some weird actions were done with your key, then getting a rekeying will not only help you avoid any unnecessary spending on a new lock but also keep your house secured.
Can You Do the Lock Yourself?
We all try to avoid those services that try to charge you for something you can try doing yourself, right? Well, this is not the same case for rekeying. This process requires great skill and knowledge in the area. Firstly, you need the necessary equipment, which is much more than what you would pay for that service. Also, trying to do it yourself might damage the pin inside the lock and cause you to go back to changing your lock option. This will cause even more costs to be added and fail your hopes of doing it yourself. Thankfully, at Smart Pro Locksmith, we are here for you.
Smart Pro Locksmith
Throughout this article, we have covered the basics of rekeying. However, as we covered in the last section, you will cause more significant damage to your lock than you would typically imagine without the proper knowledge, skill, and necessary equipment. Thankfully, our professional locksmiths are here to provide their experience for affordable price plans at Smart Pro Locksmith. Call us today to learn more about us or our services.