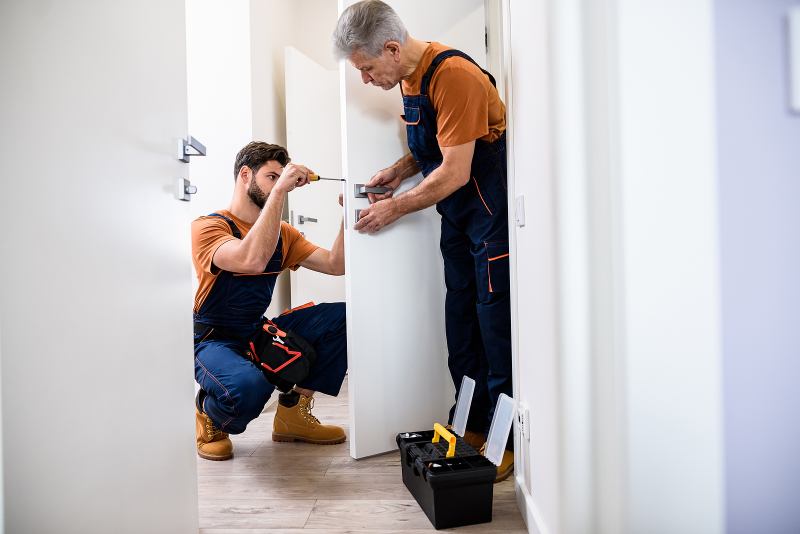 31 Dec
Signs It Is Time To Change Your Locks
Locks are one of the main components of our homes that keep us safe and secure and, therefore, should be taken seriously. Like other mechanisms and devices, they undergo wear and tear and should be replaced regularly. However, certain situations make the replacement more urgent and necessary. In this article, we will go over some signs showing you it's a good time to install new locks.
New House
When you move into a new home, installing new locks is always a good idea. That's because even though you may not think extensively, your previous landowners have the keys to your house. Additionally, their children (who may be adults), their close family, friends, and even close neighbors may have copies of the keys and, therefore, have access to your house. Even if you have a great relationship with your previous landowner, the fact that this many people may have current access to your home any time they want is never a good idea. So, if you recently bought a new house, one of the first things you should do is change the locks. If you are renting the house, however, you should first get the approval of your current landowner, and even if they allow it, you probably must provide copies of the keys to your landowner.
Lock Damage
One of the most urgent reasons for a lock replacement is lock damage. If the necessary precautions aren't taken soon, a damaged lock may even prevent you from opening the door, and you will have an emergency case. To prevent a complete lock-out, change your locks if there's damage.
Recent Break-In
Another very urgent matter that requires replacement is a recent break-in. One way or another, during the door opening, the lock mechanism will be damaged through force or picking the lock. Since burglars can target the house they break into more than once, you should immediately change your locks after a recent break-in.
Recent Lifestyle Changes
Unfortunately, not all lifestyle change is due to good reasons. For example, if you recently went through a separation or a divorce, installing new locks is a safe option since not all divorces and separations are amicable.
Home Improvement Project
Finally, one major case where it's crucial to change locks is a restoration or a home improvement project. Suppose you recently bought a new house and want certain changes to be made before moving in or started a recent home improvement project. In that case, many people will work inside your home, and these people may need constant access to your home during the project so that they will be given copies of keys. Unfortunately, it's impossible to know the intention of everyone who works inside your home and has copies of your keys. Therefore, after the project is completed, you should replace your locks.
Reliable Locksmith Services
If lock replacement is a good idea for your home due to mentioned reasons, call the professionals of Smart Pro Locksmith. Our reliable locksmiths have the experience and the tools to complete the job in the best manner. We prioritize your safety and security above everything else. Call us today to schedule your appointment.